Look what's ready to read… River's Destiny! I'm so excited to share with the world, the latest addition to my River's End Series!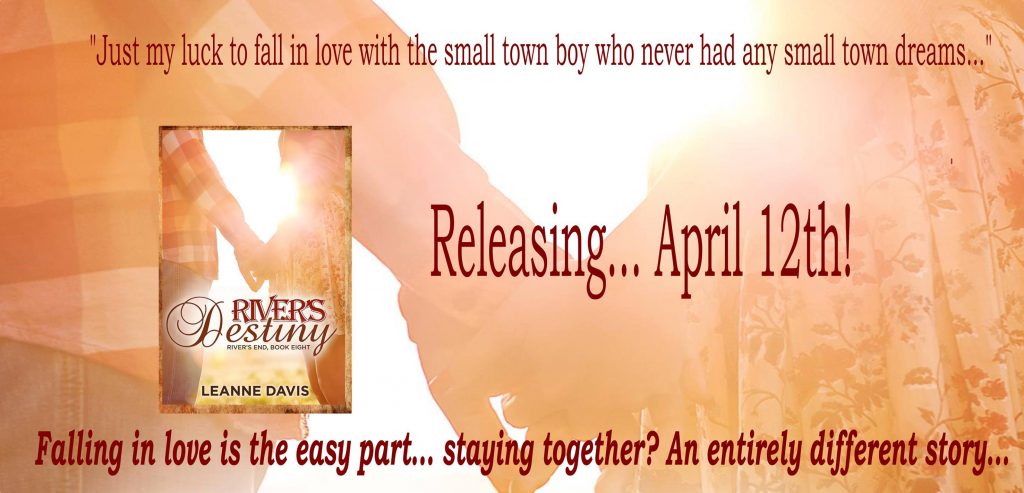 River's Destiny
It's pretty amazing to now add the 8th book to the River's End series! Charlie's book! Who is Charlie? Jack Rydell's youngest son. Jack Rydell is the first character in River's End and the backbone of the entire series. So writing about his son, who readers first met at the age of 8, has been a feeling of coming full circle. It's the last book (to date) with a Rydell as the lead character.
Cami Reed we met in River Road as AJ Reed's long lost daughter. She seriously crashes into this series with a bang! I don't reveal much about her in AJ's story, because I was saving her for this book. Her character is meant to be hard to know, and she has a hard time trusting others. A central theme to her and Charlie's relationship.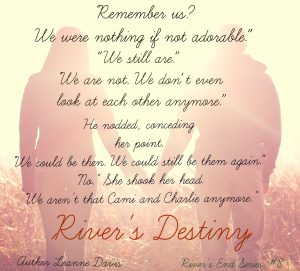 This is the book…
…where you fully meet Cami and learn the details of her past. It isn't revealed at first, why Cami is how she is. So stick with her! I promise you it will be worth it. I hope even… the ending will surprise you (in a good way). She is frustrating and difficult… sometimes needy and fragile… and yet, she deeply loves AJ, The Rydells, River's End and most of all, Charlie. Her story is one of growth and finding herself and figuring out how to love and be loved. Especially by and with Charlie.
Charlie?
Well his loyalty will inspire you and make you believe in love again. He will change how you think about loving someone, and what it means when you say you'll love someone "forever" and "no matter what". Because it's easy in the beginning to say that and mean that… but living it? An entirely different matter!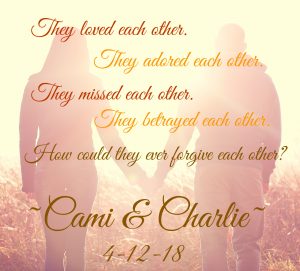 A different type of story…
River's Destiny is a story more about BEING in love, than falling in love. This story is a little different than most of my books… but I believe it fits. This book explores dreams and ambitions, and how our pasts form and influence our definition of those things. This story delves into being young and in love, as well as the mistakes we often make… both big and small.
So… take the journey into how Cami & Charlie share love and heartache, while trying to make their relationship survive through separation and betrayal… and eventual redemption.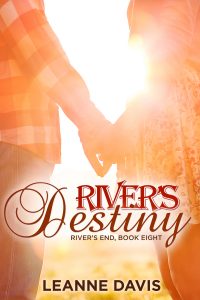 Need to catch up on the series?
Take a look at books 1-7!
Summary of River's End Series